UNFPA: Delivering a world where every pregnancy is wanted,
every childbirth is safe and every young person's potential fulfilled.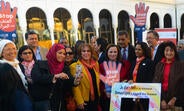 7 March 2017
United to end Gender Based Violence
In collaboration with the Ministry of National Solidarity, UNFPA Algeria celebrated the International Day for the Elimination of Violence against Women under the slogan: "United to end GBV" The celebration was characterized by the participation of the Minister of Solidarity who emphasized on the vital role men can play to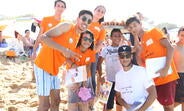 In today's world, gaps in wealth have grown shockingly wide. Billions of people linger...
Human rights and indicative obligations of states: Fondamental of sexual and...
Events
No content available
No vacancies currently available