Related Content
This report responds to the new International Conference on Population and Development (ICPD) beyond 2014 framework that places people's well-being...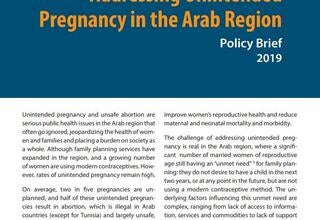 Unintended pregnancy and unsafe abortion are serious public health issues in the Arab region that often go ignored, jeopardizing the health of women...
Abortion continues to be a key contributor to maternal mortalities and morbidities in the Arab states region. With zero preventable maternal deaths...
Pages