Related Content
UNITED NATIONS, New York – As another decade draws to a close, the world is preoccupied with perils on the horizon. Climate change is beginning to...
Message from Dr. Natalia Kanem, Executive Director of UNFPA, on the International Day for the Elimination of Violence against Women   The crime of...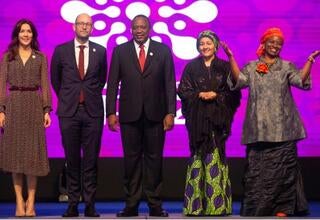 World leaders, representatives of non-governmental organizations, young people, business leaders and community groups began unveiling their...
Pages