Related Content
The region hosts some of the world's worst humanitarian crises. Prior to the COVID-19 pandemic, more than 62.5 million people were in need of...
"At  regional  level,  UNFPA  participates  in  the  WHO  regional  crisis  management  group  and  sub-working  groups  (risk communication and...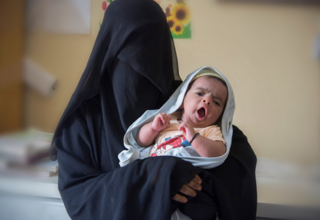 SANA'A, Yemen – On 10 April, Yemen announced its first laboratory-confirmed case of COVID-19. Since then, 34 more cases and 7 deaths have been...
Pages