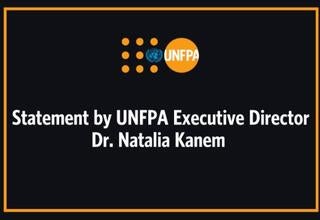 Statement by UNFPA Executive Director Dr. Natalia Kanem on World AIDS Day   On World AIDS Day, as we unite in support of people living with and affected by HIV, let us remember all those who have lost their lives to AI...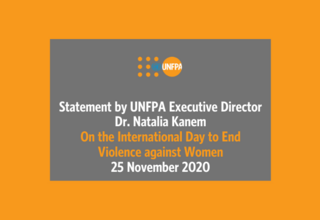 Enough! That's what we say, today and every day, to all forms of violence against women and girls. Enough to domestic violence. Enough to rape. Enough to harmful practices like female genital mutilation. And enough to impunity for one of the most flagrant and pervasive violations of human rights.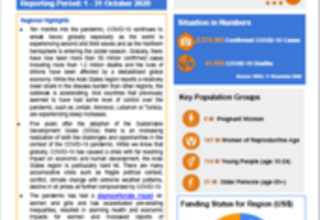 Ten months into the pandemic, COVID-19 continues to wreak havoc globally especially as the world is experiencing second and third waves and as the Northern hemisphere is entering the colder season. Globally, there have now been more than 50 million confirmed cases including more than 1.2 million deaths and the lives of billions have been affected by a destabilised global economy. While the Arab States region reports...