Cairo, Egypt, 18 August, 2021 - "The climate emergency is a race we are losing, but it is a race we can win." pointed out United Nations Secretary-General António Guterres in his remarks at the 2019 Climate Action Summit. 
Climate change is one of the utmost global challenges. It is a planetary phenomenon with impacts that vary among generations, regions, classes, income groups, age and gender. Yet it has detrimental effects that can be felt in the short-term through natural disasters, such as floods, landslides and hurricanes, and in the long term through more gradual regression of the ecosystem, and it is projected to get significantly worse during the Decade of Action.
The adverse impacts of these events are shown in many fields of life and not limited to only food systems, agriculture, water resources, migration, employment, but they extend to  affect people's health, including sexual and reproductive health, wellbeing, protection, and rights. However the impacts are not being felt equally. 
In most of these contexts, women and girls are the most vulnerable and impacted, mainly as they make up the majority of the world's poor and they often bear the primary burden of obtaining food, water and other necessary provisions for their families depending  on natural resources that are already endangered by  climate change effects. 
In many parts of the world, women still face gender inequality in terms of their access to health care services, including sexual and reproductive health and family planning services, natural resources, education, food systems, and information in normal settings,  undermining their lives and wellbeing in addition to that of their own families and communities. In humanitarian contexts, such as climate disasters, the forced displacement and migration further exacerbate the injustice for women and girls putting them at risk of sexual abuse, trafficking and exploitation due to the disruption of protection and basic policing services.  Consequently, they are less able to confront climate change.  
The forced displacement and migration resulting due to climate change are also not gender neutral. The injustice is further exacerbated for women and girls. Limited access to basic needs and resources in humanitarian settings, women are more likely to go outside their shelters and camps to gather fuel, water and food sources, putting them at a higher risk of being harassed, sexually assaulted or even raped in looking for resources to run households, they walk unfamiliar territory, increasing their vulnerability.  
Around the world,  UNFPA is integrating climate change and resilience into its work through lifesaving interventions that focus on health, including sexual and reproductive health for all, including women, girls, and young people; protection, including prevention and response to gender-based violence, and mental well-being and psychosocial support; reduced risk, from early and anticipatory action to preparedness and response to climate crises. 
Safe pregnancies for displaced mothers
In Sudan, Rawda, a 23 years old girl, arrived with her two young children in Village 6 refugee camp in May, 2021. She had to flee her home in northern Ethiopia after intercommunal violence broke out entering the Blue Nile State of Sudan  at the same time when the rainy season started. Rawda, eight months pregnant, was scared of giving birth and  worried she would not be able to deliver in a health facility. The nearest maternity hospital to the camp was two hours away, entirely inaccessible via general transport during the rainy season. "I was afraid I would have to give birth alone," said Rawda to UNFPA.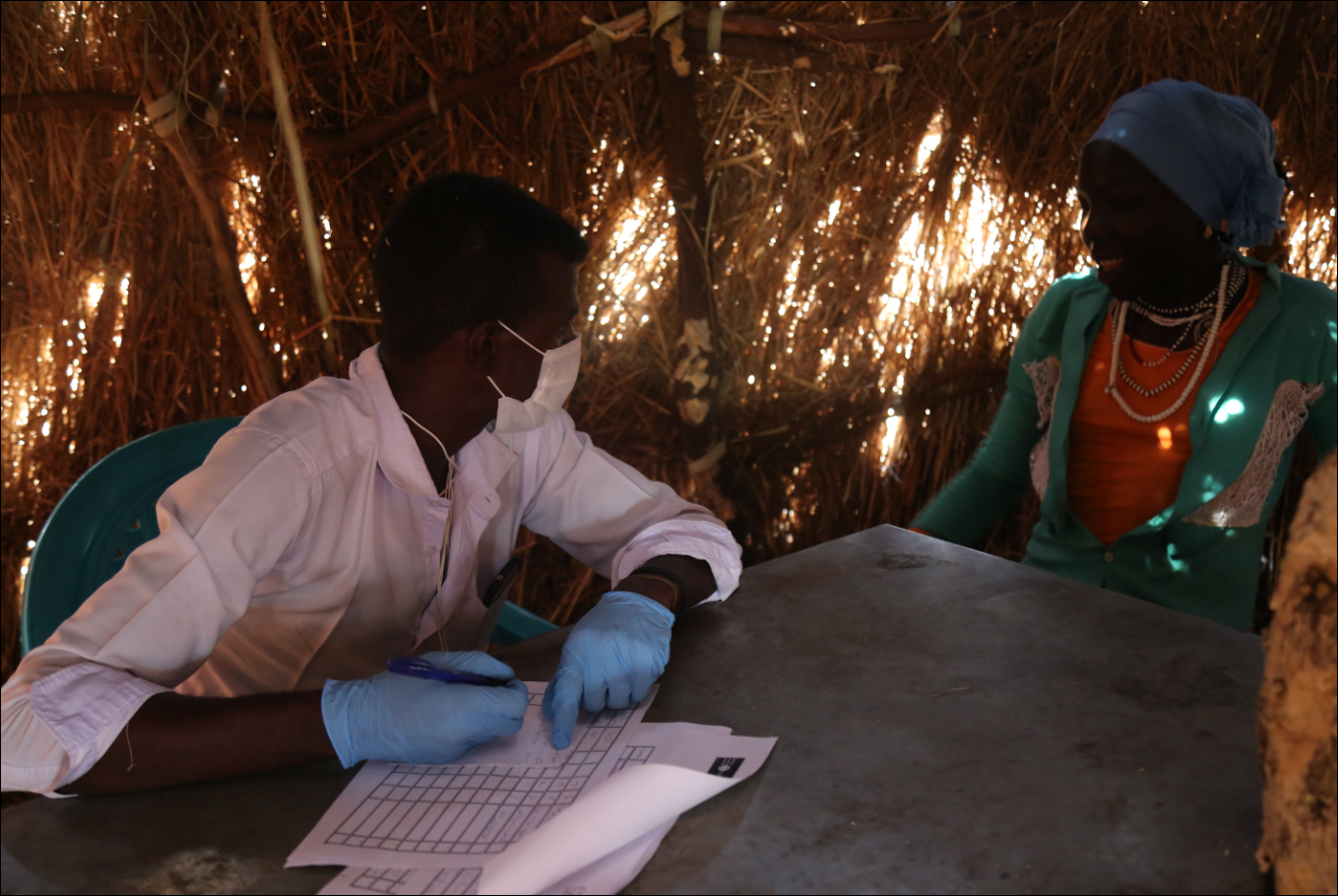 Her fears disappeared when she learnt that she would be able to deliver her baby in a temporary health clinic established by UNFPA in the camp in preparation for the floods season to respond to the urgent sexual and reproductive health needs of Ethiopian refugees. 
A midwife took care of Rawda before and after giving birth and helped her deliver a healthy baby girl on 27 June. 
"I felt the labour pain and immediately went to the clinic where the midwife helped me deliver my baby safely." added Rawda with a smile on her face.
 Urgent relief to the flood survivors
The devastating flooding that swept through Ghat in south-western Libya affected over 20,000 people leaving them in dire need for humanitarian assistance. Over 2,500 families were severely impacted and displaced to nearby areas resulting in four fatalities, including three children. The floods damaged roads and houses and severely affected the provision of basic services, including water, food, electricity, and health services. 
"The flood was so sudden that we could hardly save our lives," said one of the displaced women, " We did not know not how long we would linger in the shelters. Along with young girls, there were few pregnant women also who were in need of help."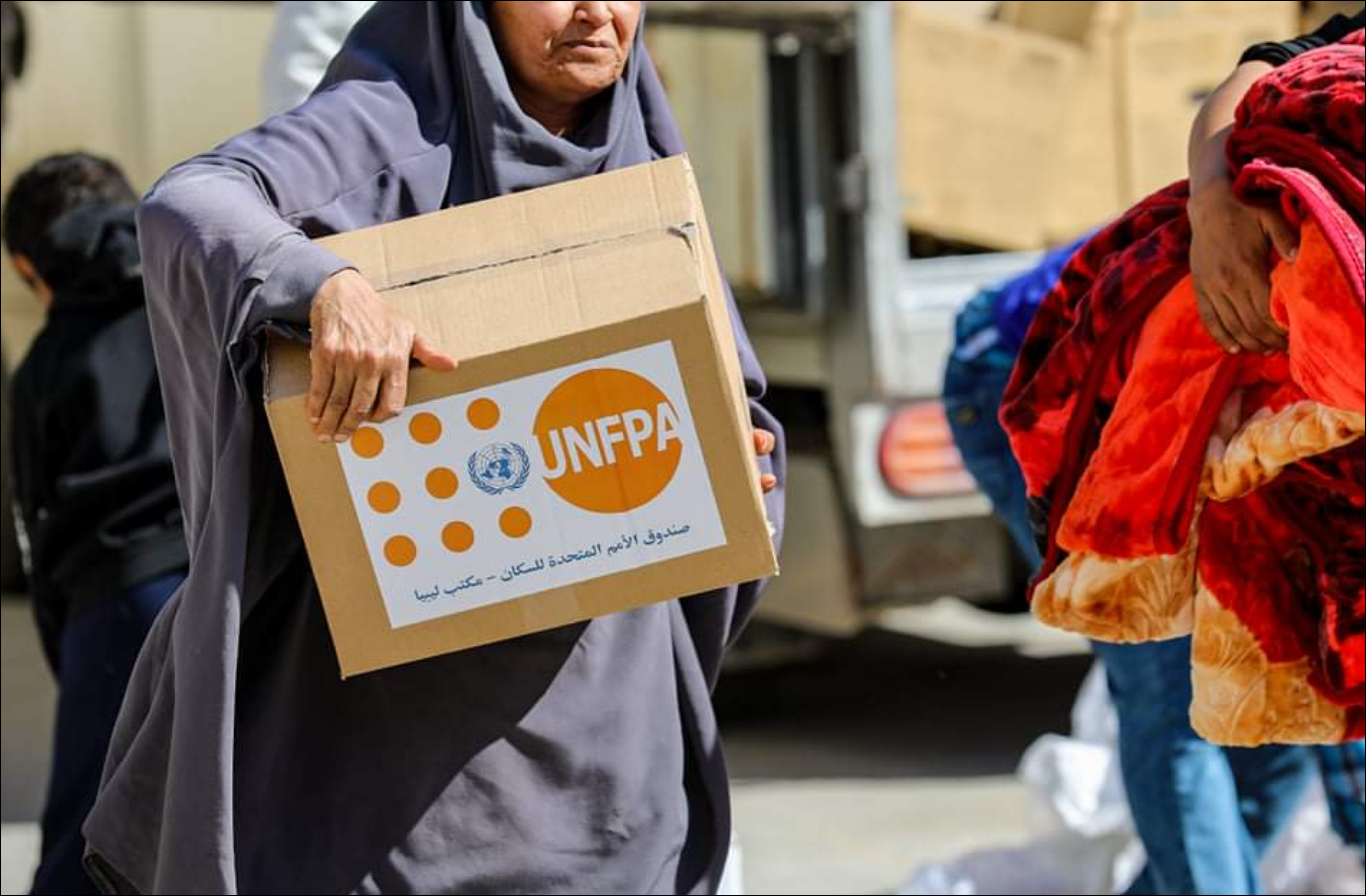 In response to the emerging needs of the displaced population, including women, girls, and children, UNFPA, UNICEF, IOM and WFP, in partnership with the Libyan Relief Authority, launched the Rapid Response Mechanism (RRM).. UNFPA distributed 180 dignity kits for women and girls and 100 baby kits for pregnant women and children. 
"Thanks to the dignity and baby kits we were able to safeguard our health and wellbeing and of our children." she added.
Protecting women's and girls' dignity amid the crisis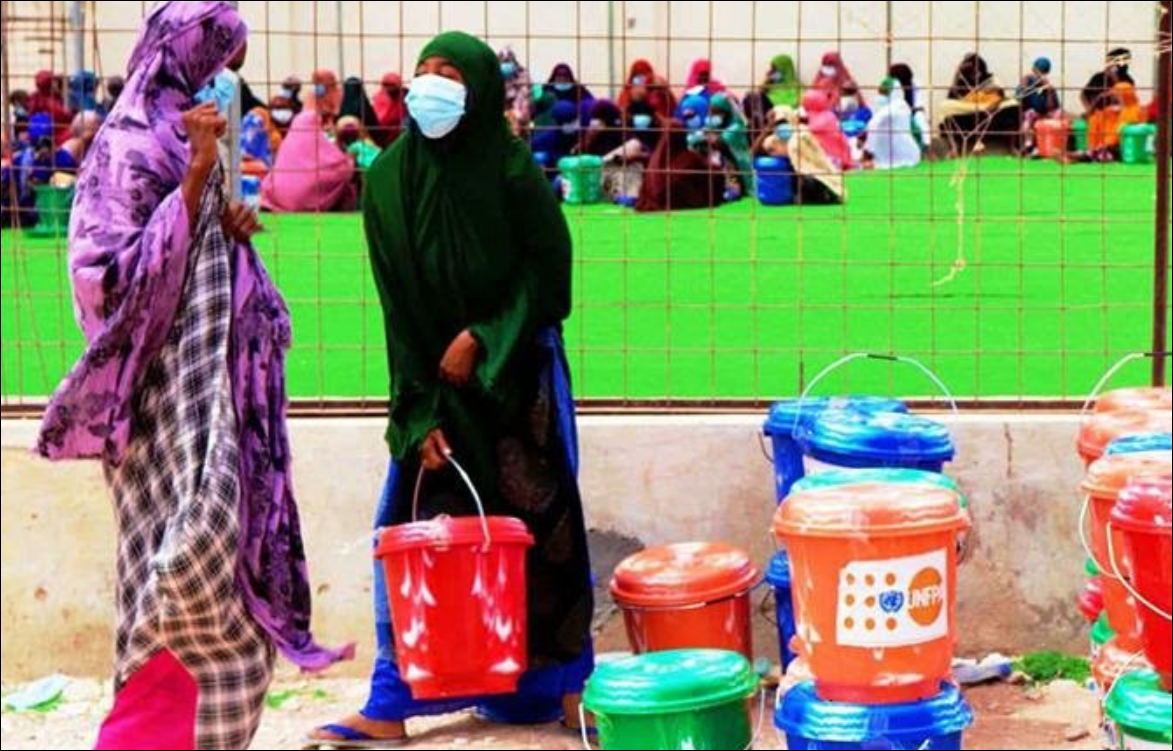 In Somalia, UNFPA distributed 2,300 dignity kits, which contain basic hygiene necessities, including soap, detergent, toothbrush, toothpaste, underwear and menstrual pads, to women and girls affected by the drought in Sool and Sanaag. 
UNFPA Representative to Somalia, Anders Thomsen, said that the drought conditions are impeding services, especially for vulnerable women and girls: "Already, many girls and women are poor and disenfranchised. They cannot access essential health care services."
Stepping up humanitarian assistance to face heavy flooding 
Torrential rains and heavy flooding resulted in casualties as well as widespread damage to infrastructure across Yemen, including sites hosting internally displaced persons (IDPs), houses, farms, roads and power networks. UNFPA, in partnership with WFP and UNICEF, provided emergency relief support to more than 2,000 people in three governorates that were worse affected by the flooding.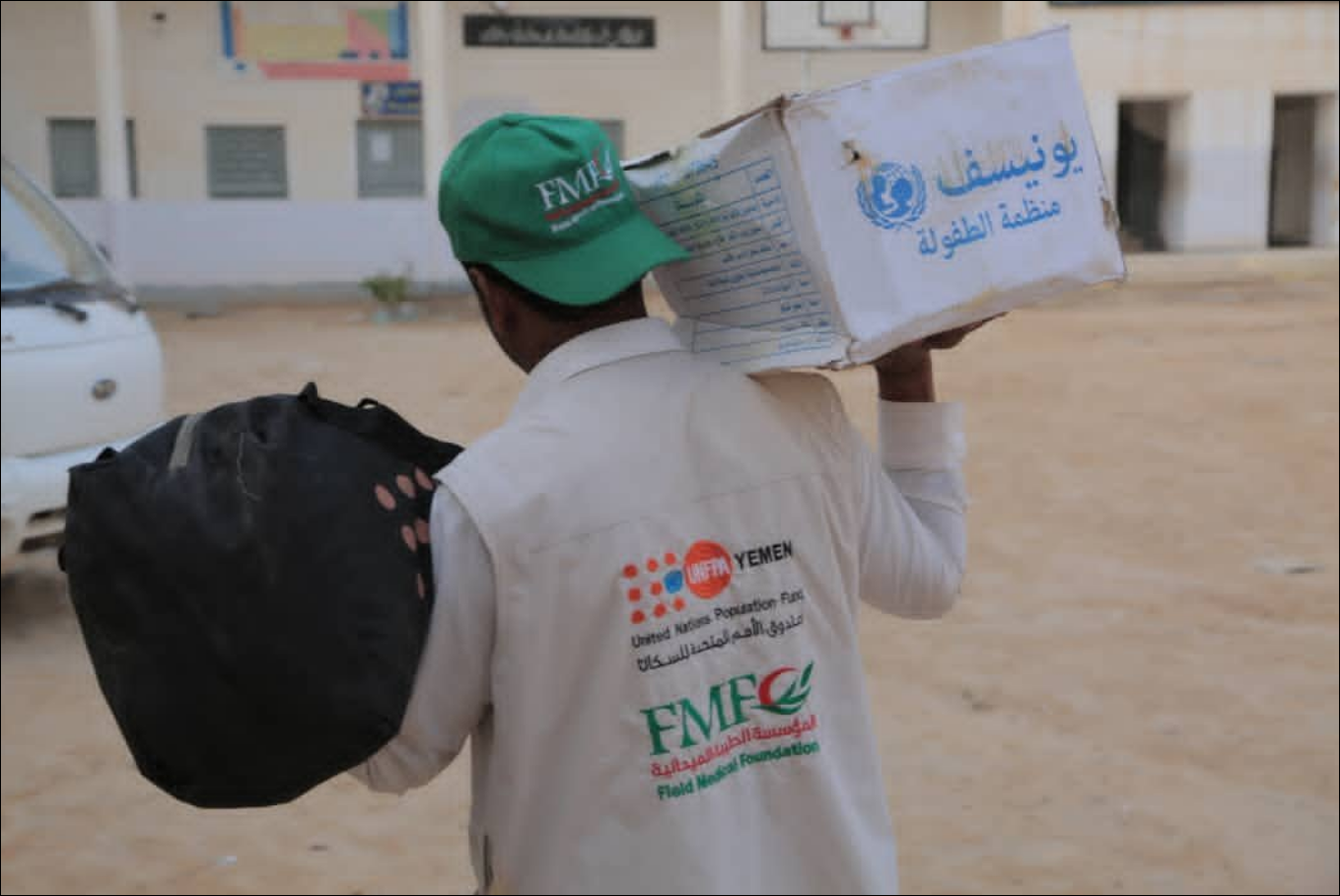 Rapid response mechanism kits that include ready-to-eat food provided by WFP, hygiene kits provided by UNICEF and dignity kits provided by UNFPA. Emergency reproductive health kits were also distributed to midwives working outside of health facilities to provide emergency reproductive health services to women living in flood-affected areas. 
 It's time for the world to realize that climate change is inextricably linked with sexual and reproductive health and rights and gender equality thus women and girls need to be in the centre of the climate action.