Related Content
Statement by UNFPA Executive Director Dr. Natalia Kanem on the Fight Against Systemic Racism and Discrimination We are living through turbulent,...
This report captures the unique essence, substance and outcomes of the Nairobi Summit on ICPD25: Accelerating the Promise, co-convened by the...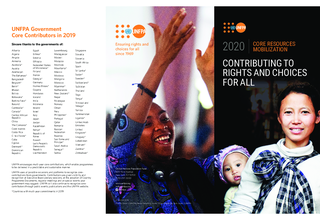 The three transformative results set out in UNFPA's Strategic Plan 2018-21 in support of the realization of the 2030 Agenda for Sustainable...